ABRA and IICRC Certified Biohazard and Trauma Clean-up, Restoration and Rehabilitation Specialists in Melbourne
Ridding homes, business, public areas and other crime and trauma scenes of unwelcome and unpleasant biofluids and biohazards …
Contact us Today!
Our Emergency Response Technicians are ready to assist you 24/7
FEATURED SERVICES
What We Do
Why Choose Bio-Clean?
In addition to being a triple ISO certified company, here's a few other reasons why you might want to consider ringing us up!
30 Years of Experience
Bio-Clean was founded by a qualified CDL Decontamination Supervisor with Washington State Department of Health having trained and decontaminated various types of Clandestine Drug Labs in Washington. Our experience in Melbourne carries a vast exposure to all types of bio-hazard cleaning allowing us to provide the best service to our customers.
Fully Insured
Bio-Clean is Insured by Lloyds of London for up to $20 million against Product, Pollution and Public Liability. Our staff are also insured for Work Cover in the unlikely case of an on-site accident/injury.
Our Team Is Human
At Bio-Clean, our team of technicians are empathetic towards your needs. They are trained with the soft skills required in handling grieving or boisterous individuals and families. Bio-Clean also provides a discreet and professional service using unmarked cars and efficient collaboration with first responders, law enforcement and family.
Fully Trained and Certified Technicians
All our technicians are ABRA certified. This means that we know how to handle the most complicated situations in a safe and simple manner. Our technicians are also trained on OH&S and Blood Borne Pathogen exposure control.
Predictable Costs
Bio-hazard cleaning needs to be done by the professionals, but this doesn't mean it should cost you an arm and leg! Our quotes are competitive and comprehensive where possible. If required, a team member will visit your site to provide you with a quote, post assessment.
24/7 Availability
We're aware that bio-hazard emergencies could arise at any time of the day. Our team is readily available at all hours, 365 days a year to ensure that you are not left with the additional burden of having to worry about restoration and rehabilitation work.
BIO CLEANING
WHEN and WHY do you need Bio-Hazard Cleaning Specialists?
A Biohazard is any biological substance that threatens human health. This could include micro-organisms, toxin or viruses that can adversely affect your health, and even your pets!
Here are a few instances WHEN you would require a bio-clean specialist
Suicide or Unattended Human/Animal Deaths
Crime Scene, Trauma and Forensic Cleaning
Odour Elimination/Eradication
Blood, Vomit, Urine and Faeces Disposal
Animal Waste Removal
Bio-Waste Disposal (Furniture, Carpet, Mattress)
Meth Lab Cleaning
Hoarding and Filth Cleaning
Sewage Leakages/ Mould Removal
Here's WHY you should contact a Bio-Hazard Cleaning Specialist
While some tasks may seem like a DIY (do-it-yourself) clean, we strictly advise against it. Exposing yourself to bio-waste, bio-fluids or bio-chemicals could result in adverse health conditions and the improper techniques in cleaning might result in further complications. Therefore, you need a Bio-Clean specialist! It takes expert knowledge to do the job right, along with specialist decontamination and bio-recovery equipment. Our Bio-Clean technicians are fully trained and ABRA certified in bio-hazard cleaning.
We also understand that certain jobs require a high level of empathy, concern and respect as the loved ones might not be in a right state-of-mind. Our team of technicians have been trained with the necessary soft skills to handle individuals while doing what is required of them.
Biohazard, Trauma and Crime Scene Cleaning Services In Melbourne
We have the resources to deal with most bio-hazardous incidents and our decontamination trailer is ready to go at a moments notice to respond to your needs.
Our Guarantee
We guarantee our workmanship. We use professional, trained personnel. Unlike mop and bucket companies, we are rehabilitation experts. We have invested in the equipment and supplies to give each of our customer's professional results. Finally, at the completion of the job, clients will be issued with a Certificate of Clearance.
The CERTIFICATE OF CLEARENCE is our confirmation of a job completed to the required standards of hygiene, health, and safety.
Here's How We Ensure That Our Guarantee Is Delivered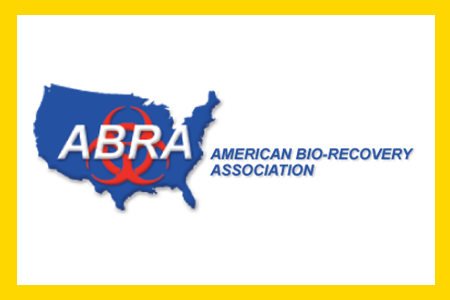 Our technicians are certified by the American Bio Recovery Association (ABRA), the only third-party organization that focuses on the education and certification of trauma cleaners and companies. This assures you that our staff is highly trained in assessing risks and mitigating threats caused to humans through biological substances. They are also skilled in restoring/remediating conditions resulting from trauma and crime scenes, suicide clean-ups, outbreak responses and much more.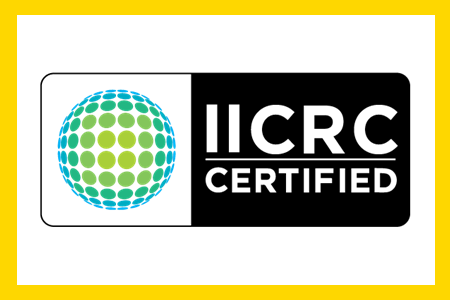 We are also certified by the Institute of Inspection Cleaning and Restoration. This helps you identify the industry's highly skilled and dedicated technicians when you need them most. It covers in-depth education on Trauma and Crime Scene cleaning, Odor control, Microbial Remediation, Building Moisture Thermography, Health and Safety and a range of other trainings. We are confident of our technicians craft and guarantee satisfaction.
Our Certifications & Awards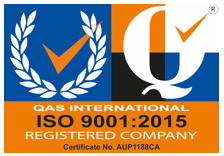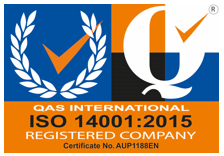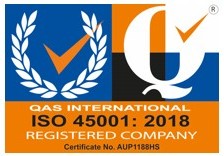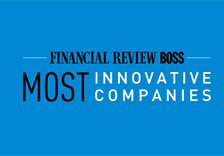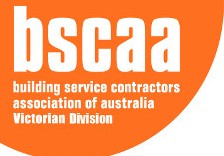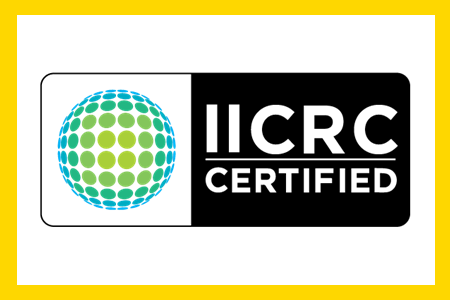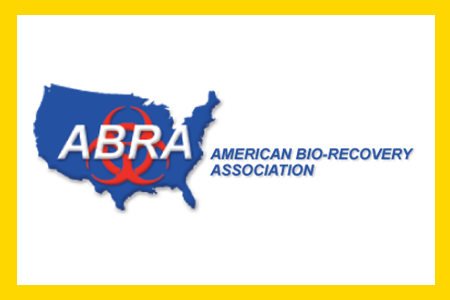 MELBOURNE'S LEADING BIO-CLEANER JOINS CLEANING EDGE SOLUTIONS; NAMED AS ONE OF '2020 AFR BOSS MOST INNOVATIVE COMPANIES'

In April 2021, Bio-Clean became a Cleaning Edge Solutions Entity. Cleaning Edge has been leading the commercial and industrial cleaning sector through innovation for the past 15 years and was named as one of '2020 AFR BOSS MOST INNOVATIVE COMPANIES' for its Safety Edge platform and was also a finalist at the MyBusiness Awards for Commercial Cleaning and OH&S Business.
The two companies together aim to revolutionize their service delivery to clients by being a one-stop solution for bio-hazard cleaning, commercial/industrial cleaning, and facility maintenance requirements. Continuous innovation is a strategic focus of Cleaning Edge and will provide all clients with improved service quality and standards.
Contact us
Address: Unit 2/44-48 Lock Ave, Werribee VIC 3030
Email: contact@bioclean.com.au
24/7 Hotline: 0419 320 624
Working Hours:
9:00 AM – 5:00 PM
Our Emergency Response Technicians are ready to assist you 24/7
Need Help? Say Hello.
We have the resources to deal with most bio-hazardous incidents and our decontamination trailer is ready to go at a moments notice to respond to your needs.